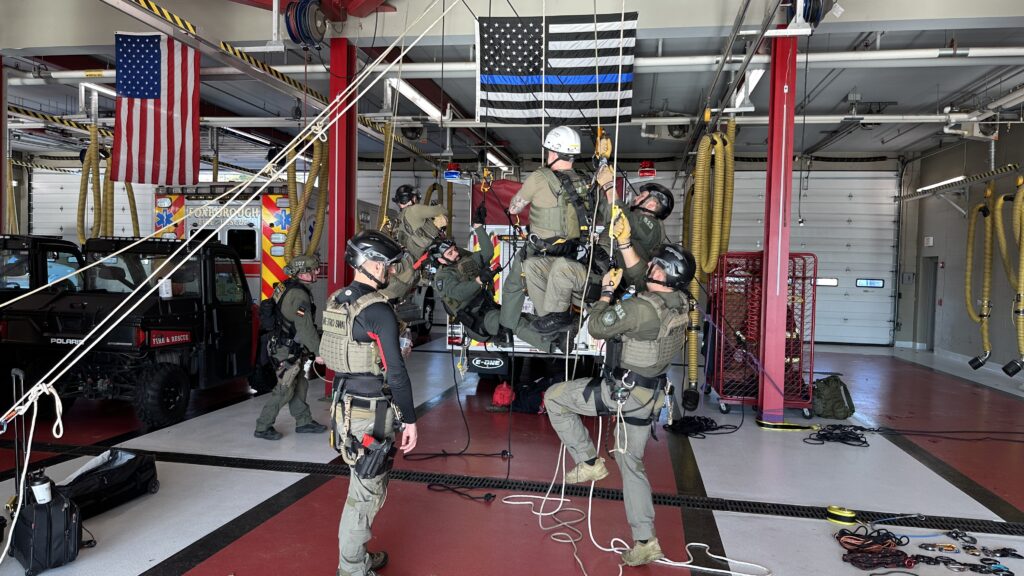 About Us: Our cadre has years of real-world operational experience in several industries. We don't just talk about it – we do it. Learn from operators & technicians who actually perform these skills in real-life situations.
Learn single rope technique and small party self rescue in extreme environments from real cave rescue operators.
Our tactical rope courses are taught by professional operators with decades of experience in law enforcement and military special operations, with the unique emphasis on rope applications.
Our tree operations instructors are ISA certified and have years of professional experience.
Most instructors are mountain rescue leaders serving on MRA accredited teams.
Our tactical man-tracking and mountain operations are taught by operators with decades of experience on live man hunts and back country mountain operations.
We provide specialty niche courses because our instructors can integrate many or all of these disciplines to train operators with needs that span many extreme rope venues.
Just tell us what you need, and we'll make it happen. For example: If you need to combine rope access skills with SCBA apparatus, we'll help you… our team has experience working in volcanic glacier cave fumarole pits that require rope skills and hazardous gas interventions.
Meet the Team
Eddy Cartaya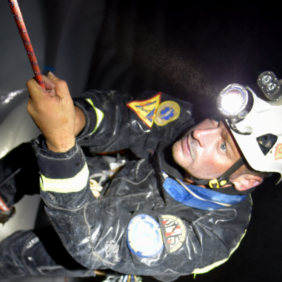 Eddy Cartaya is a full spectrum operator in tactical rope operations and an expert in rope rigging, rescue, tree work, and law enforcement / military-tactical operations. He's an experienced mountain rescue leader, cave rescue instructor, and an arborist who is fluid on rope. After graduating from West Point in 1990 with a degree in aerospace engineering, he had careers in the military and state & federal law enforcement. Eddy had led and taught tactical teams in back country operations and tactical tracking for over 21 years. In 1991, he ran his first multi-day cave mapping expedition in South Korea, and now coordinates and leads science-oriented glacier cave expeditions for international teams and glacier rover testing for NASA. Eddy is a professional trainer in tactical rope operations, cave / rescue operations, advanced / specialty firearms training, and tactical tracking operations. ITRA certified instructor / assessor in technical rope and tactical rope operations. Blends skill sets to train skills in unique settings such as under ground tactical operations, vertical protester interventions, and alpine operations. Eddy is uniquely qualified, and has an uncanny ability to develop and deliver cutting edge training.
Hadley Hawkins
Six Six Solutions
B. Hadley Hawkins recently retired as a Special Agent with the U.S. Forest Service (USFS), Department of Agriculture. Prior to being a special agent, he was a uniformed patrol officer for the U.S. Forest Service and a wildland firefighter. Hadley was a Firearms Instructor for 10 years certified by the Federal Law Enforcement Training Center in Glynco, Georgia and traveled around Oregon and Washington conducting training for the USFS and Bureau of Land Management. He is a current NRA Chief Range Safety Officer and NRA Pistol and Rifle instructor. He served as an instructor at the Law Enforcement Mountain Operations School (LEMOS) in northern Idaho which trains law enforcement agencies on winter survival and tactics.
Currently, Hadley operates Six Six Solutions and has trained federal, state, city and county law enforcement agencies in Oregon and North Carolina, trained the Marines in combat tracking, and federal police in Colombia, South America.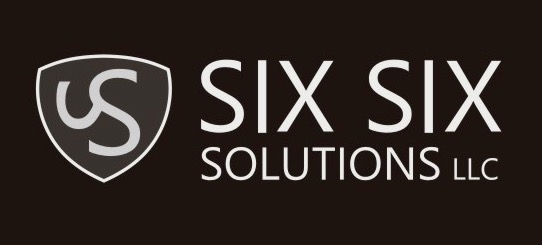 See Six Six Solutions for more information and BIO
Cornelius Peeples MD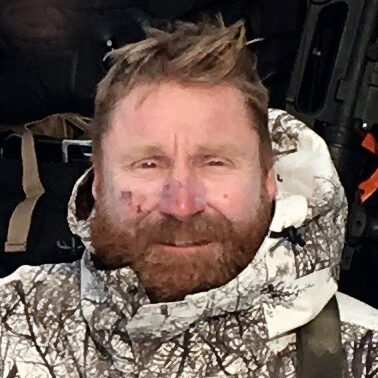 (Woody)
Dr. 'Woody' Peeples is an expert in wilderness, field, and emergency medicine.
Undergraduate BA Zoology University of Wisconsin, Madison –
1984-1988
University of Wisconsin Medical School -1988-1992
Alpha-Omega-Alpha Honor Society
Internship at Harbor UCLA Medical Center – 1992-1993
Residency training in Emergency Medicine at UCLA -1993-1996
Chief Resident, UCLA Emergency Medicine 1995 -1996
Board Certified in Emergency Medicine1996-present
Passed American Board of Emergency Medicine Recertification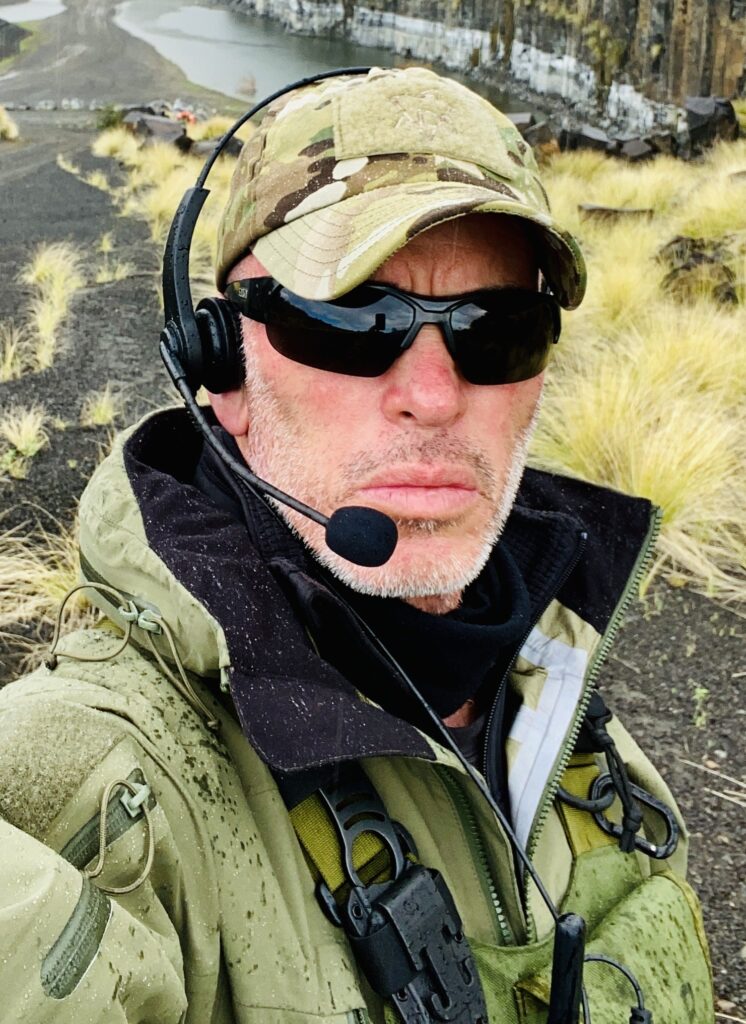 William 'Bill' Proctor
Australian rope access, rescue & tactical instructor. Bill has more than 40 years experience in multidisciplinary roping related activities. He is an Australian ex Army sniper, scout tracker, recon patrol commander and parachute jump instructor (PJI). Bill is also a SPRAT level 3 rope access technician & CMC rope rescue instructor. He is an ITRA tactical and rope rescue instructor / assessor.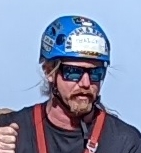 Derick Calloway
Derick got his start in Search and Rescue shortly after being involved in a climbing related accident when he was in his early twenties. Now, more than 30 later, he is actively involved as a responder and instructor for multiple disciplines of Search and Rescue and Technical Rescue. Derick calls the mountains of North Carolina his home, but has been fortunate to work, play, and consult in multiple areas throughout the United States and other countries. While continually furthering his skills, Derick firmly believes that the fundamentals are the building blocks that create the strongest rescuers. Derick is one of our MSPAR instructors, and has served as a rescue technician on glacier cave science expeditions in the Pacific Northwest.
Linville Central Rescue Squad. Member. 1992-Curerent, Linville Central Rescue Squad/ Mountain Rescue Team Coordinator, NC State Certified EMT, NC State Certified Rescue Technician, NC Department of Community Colleges Instructor, National Park Service Technical Rescue Instructor Eastern Cadre, Great Smokey Mountains Technical Rescue Team- Technical Advisor, Appalachian Mountain Rescue Team. Member. 2018-Current, International Technical Rescue Association. Ropes Level 3 Instructor/Assessor, Society of Professional Rope Access Technicians. Level 1, Mountain Rescue Association. Rescue Level Member, North Carolina Emergency Management, Mountain Search and Rescue Program- Instructor, North Carolina Emergency Management, MSAR Task Force 1- Team Leader.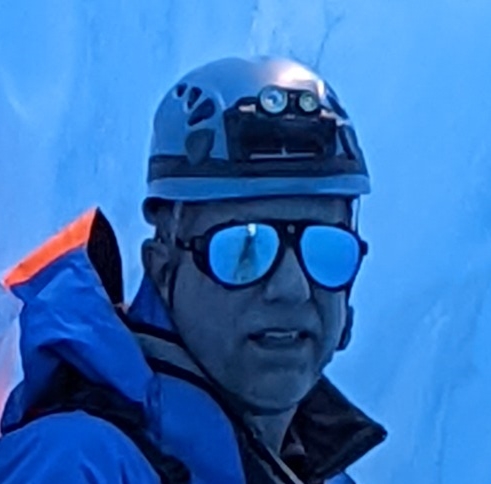 Scott Linn
Scott Linn is a caver and 30+ year mountain rescue member who enjoys technical rope work and scientific documentation of caves. He started caving in 1982 with lava tubes and cold alpine marble caves, and has been on international caving expeditions to Canada, Mexico, Honduras, Guatemala, Peru, Ecuador and India to discover, explore, map, and document caves. Cave types range from 12,000′ elevation stream caves in Peru to river caves in Mexico, Guatemala and Honduras, to glacier cave expeditions on Mt Hood and Mt St Helens.
He attended an Italian CNSAS cave rescue class in 2022 with other DAV instructors, learning new and different rope rescue techniques that can also be applied to other disciplines. He has instructed at a number of caving-focused Small Party Rescue (SPAR) classes, as well as mountain rescue focused MSPAR classes. He has instructed at a number of ITRA Tactical Rope courses and specialty firearms courses, and most recently been working with Jet Propulsion Laboratory employees, instructing them on Single Rope Techniques (SRT) and glacier travel, and then working on glaciers / glacial moulin shafts in Canada to test space exploration robots.
Corvallis Mountain Rescue Unit Rescue Level member, 34 years. ITRA certified Instructor for Tactical Level 3 and Rope Level 3. Oregon Emergency Medical Responder.
Contact us for training, pricing and scheduling.
Copyright © 2022 Direct Action Vertical