Tactical Mobility Harness
Direct Action Vertical has designed the world's first tactical single rope technique (SRT) harness. This harness was designed by operators for operators performing advanced tactical rope operations.
Unlike other "tactical harness," which are so named due to their black or FDE color, the TM Harness has been specifically designed to mesh with operator assault kit and and make donning as fast as possible. The design integrates the most relevant characteristics of harnesses used by the most accomplished SRT practitioners in the world, cavers and arborists. These have been added to other tactical specific requirements, such as flat footed donning with a leg holster, all textile rated attachments for noise abatement and weight savings, and special loop attachments for LBV and long gun slings.
Harness is ASTM certified and comes in 3 sizes. Retail is $425.00, but if purchased in conjunction with a DAV course, you receive the 20% discount. (Click the below buttons to see user video and demo video, or to order harness.)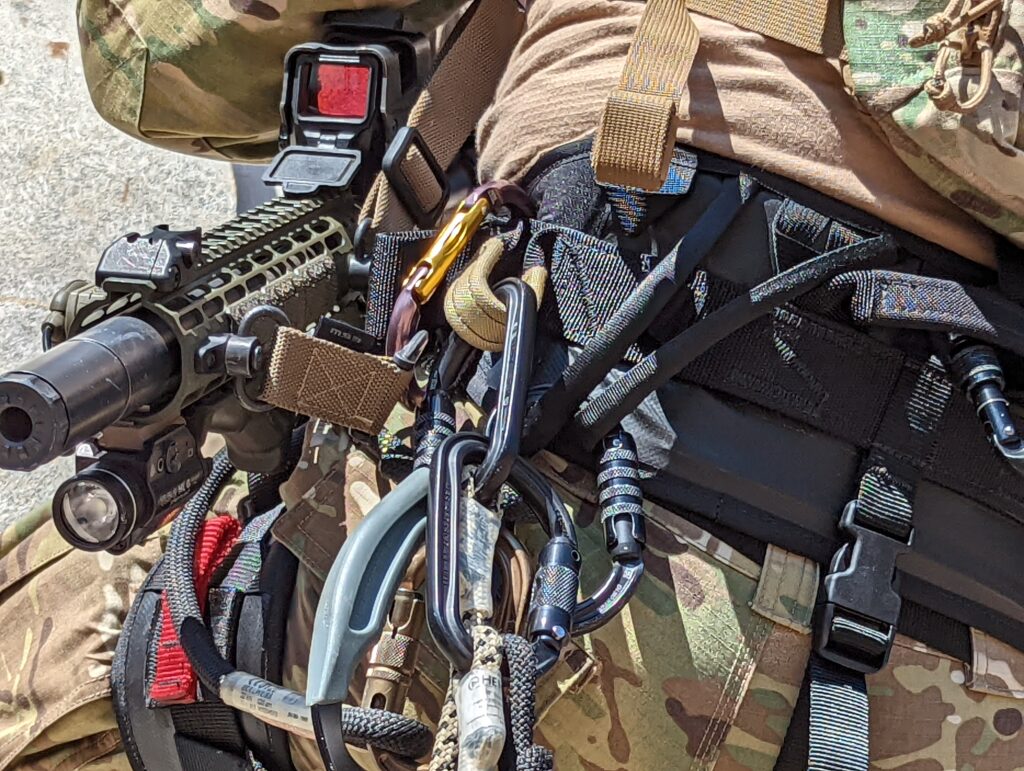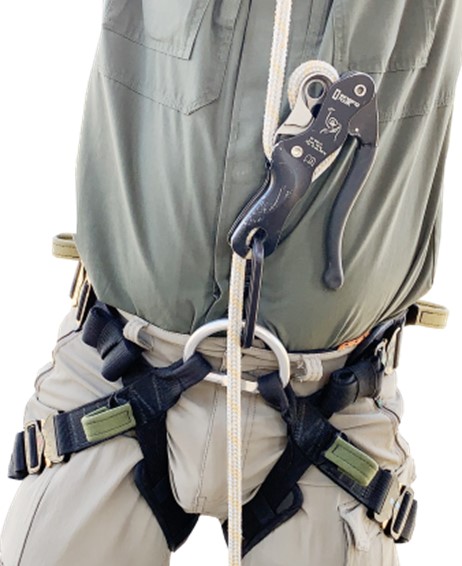 SPAR: Small Party Assisted Rescue Book
Eddy Cartaya is a co-author of the Small Party Assisted Rescue (SPAR) Manual.
This 604 water proof page manual covers many subjects related to Small Party rescue, including advanced rope rescue techniques used in one of the most hostile environments imaginable– caves. No light, poor or no communications, extended travel time for personnel, and transport of gear through rugged terrain are just some of the reasons the cave environment is difficult to work in.
By necessity, SPAR techniques are the epitome of minimal gear and fast solutions in high consequence environments, were time, gear, and personnel are at a paucity, and the situational urgency is high. This is the most comprehensive manual on this advanced topic. Our SPAR, MSPAR, and tactical rope courses draw heavily from the single rope technique (SRT) methods in this manual
All rescue and tactical rope teams – regardless of venue – will benefit from the techniques described in this book. You may not always have the gear and personnel that you normally use. These systems can allow you to perform a rescue, when time is critical for patient safety, and you don't have the luxury of waiting for a larger response or more gear.