Direct Action Vertical, Inc. provides specialized training and harness products for law enforcement / armed forces units. The training below is for law enforcement, military, or trainers assigned to provide training to such units.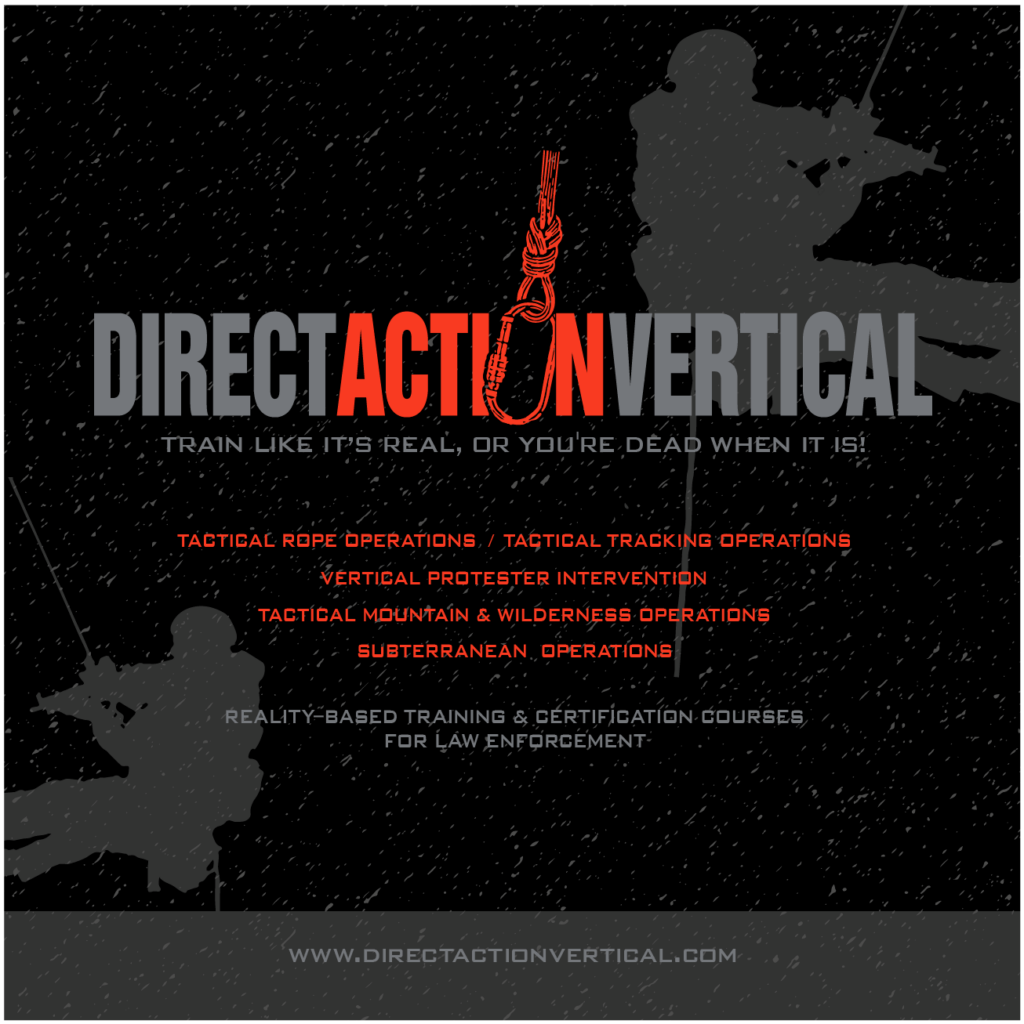 Tactical Rope Operations Program
Direct Action Vertical is proud to offer a comprehensive, reality-based program on tactical rope operations, with several certification options available.
Our tactical instructors have integrated techniques and skills from MANY rope industries into a uniquely capable and diverse program that combines urban, rescue, mountain, SPAR, tree and cave operations techniques. Each of these industries has techniques and tricks that can be utilized in various tactical situations, so long as the limitations of each technique is understood.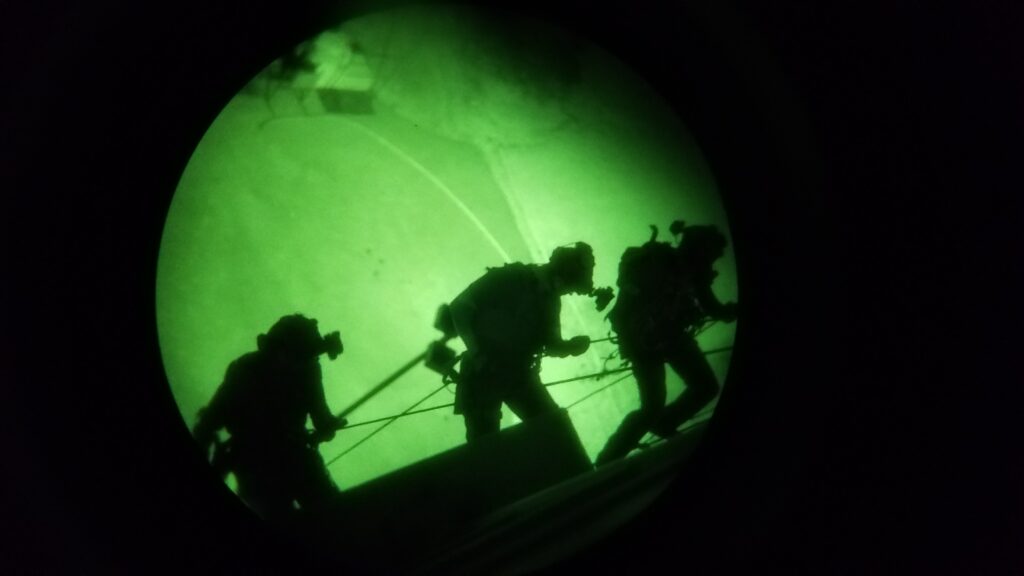 Tactical rope operations is MUCH more than "rappelling." These are not rappelling courses, but tactical rope mobility and operations courses. You MUST be capable of two-way rope travel at all times, except when exiting a helicopter. You cannot assume you will have inside / top access to a structure either. Thus you will learn how to climb rope, rig remotely, and solve any conceivable vertical problem. You must be able to operate in the dark, quietly, with all your entry / assault kit, and if need be, with mask or SCBA.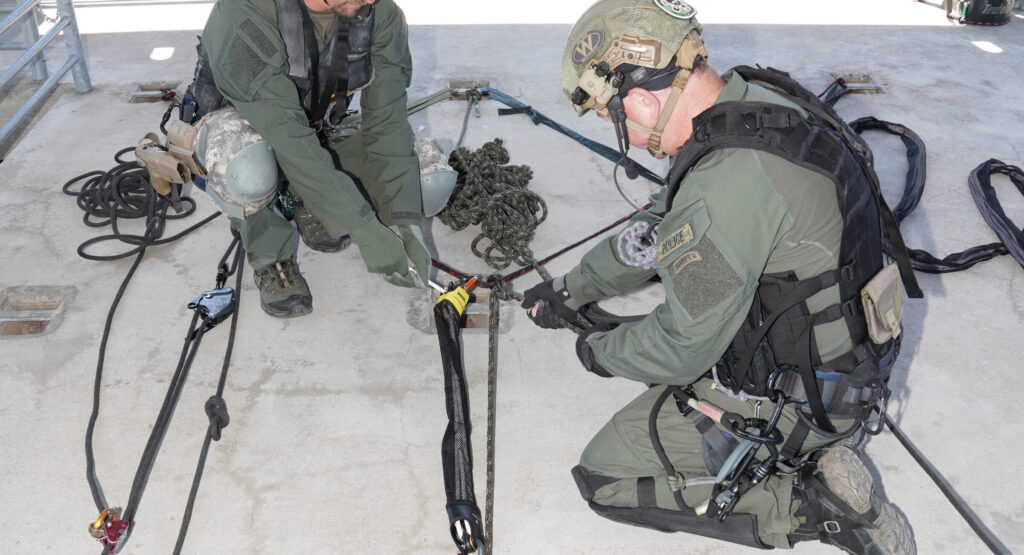 Vertical protesters have also become more prevalent, creating hazardous situations for the public and the law enforcement responders. Our advanced courses address vertical interventions, to include hostage rescue, suicide jumper intervention, and vertical protester interventions in trees, bridges, monuments, and structures of all kinds.
The tactical rope program we deliver is based on the Tactical Rope certification program through the International Technical Rescue Association.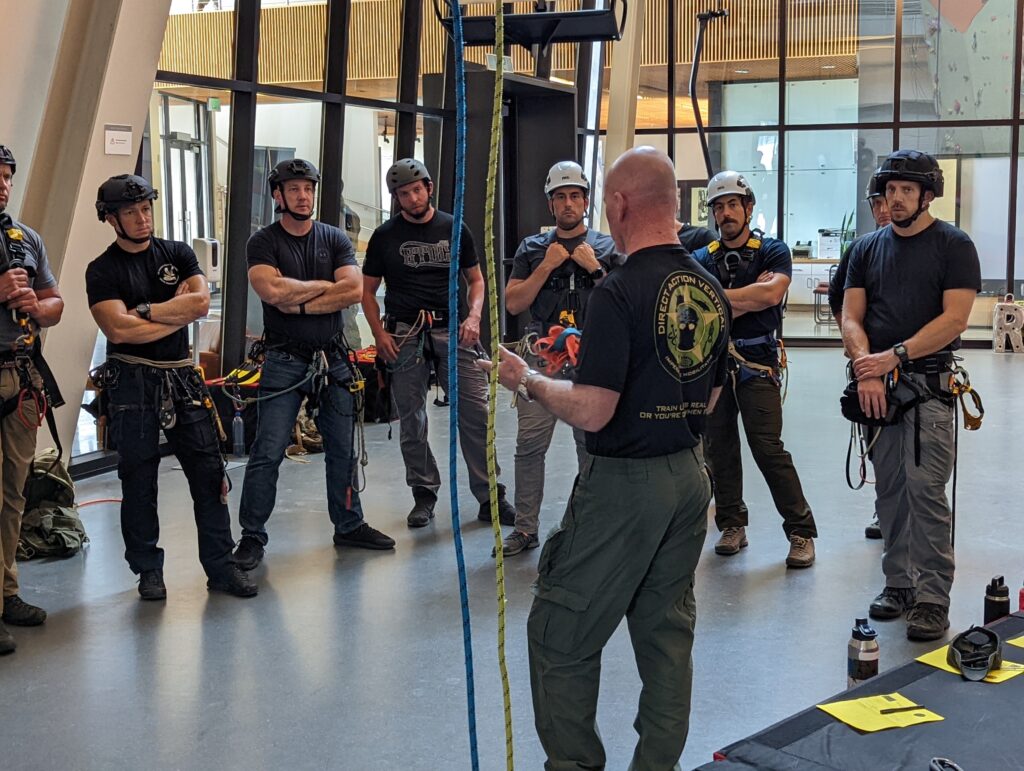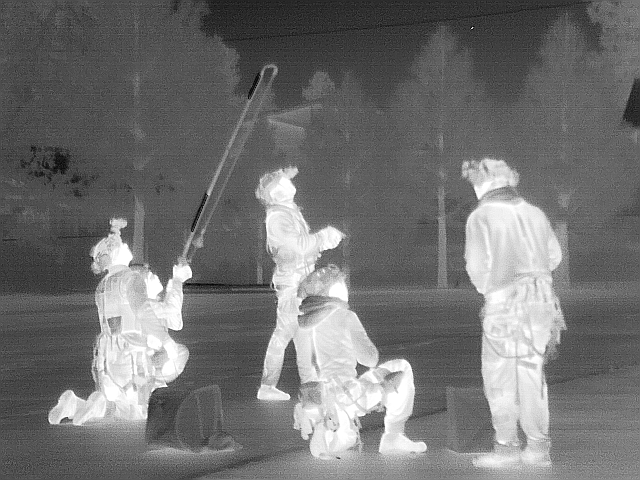 The program is in 3 technical levels, with a Rappel master level included between levels 1 and 2. We also offer the ITRA Tactical Rope Operations Instructor course. All qualification certs are 3 years long. You will see in the below tactical rope syllabus that there are also Additional Designators…additional skill sets that can be taught or integrated into any kind of course. WE CAN CUSTOMIZE A COURSE FOR YOUR SPECIFIC NEEDS!
Tactical Tracking & Law Enforcement Mountain Operations
Most police academies do a great job preparing officers for urban duty. But few teams have routine experience operating in remote areas.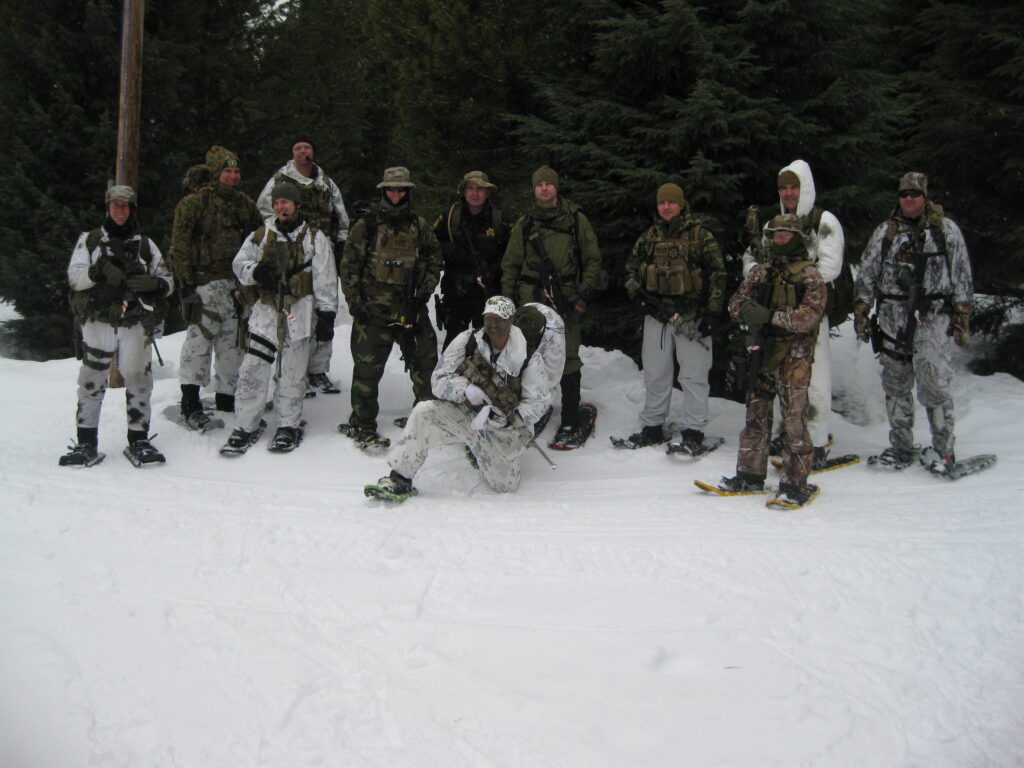 These courses addresses different kit requirements for back country duty gear, unique mobility and environmental challenges (such as water obstacles, vertical surfaces, snow, ice, cold), and prolonged exposure to grueling mountain environments.
Tactical Tracking is a major component of back-country operations. We teach law enforcement and the military how to track fugitives in the wilderness, over rough mountain terrain, snow, and water.
Sign-cutting is a valuable tracking technique for jumping ahead, reacquiring lost spoor, and securing perimeter security for high-value installations and buildings.
Winter / Mountain Operations Mountain venues offer unique challenges to law enforcement in that the terrain can be very rugged or even technical, require snow movement techniques such as skis, snowshoes, or tracked vehicles, and can take the team far from support elements, or even air assets if the weather moves in. We teach these skills nationwide to local, state, and federal agencies as the time to learn this skill is NOT when the real mission goes out. "Winging it" is not an option in the mountains!
Subterranean / Cave Operations for Law Enforcement
Cave rescue is one of the most extreme and demanding types of rescue in the world under the best of circumstances. Now add the element of an armed human antagonist that requires tactical intervention, and you have one of the lowest frequency, highest consequence situations an operator can face.
Zero ambient light, unpredictable airflow, confined space, little to no underground to surface communications, and brutal environmental conditions makes this one of the most challenging types of tactical deployments.
Classic entry techniques are not viable in tactical cave situations. Back light situations, airflow for gas, firearms engagements, and suspect / post-arrest management is completely different than a structural entry problem. Thermal vision and NVD use becomes a specialty skill. Use of force considerations enter a unique realm or articulation.
This course was requested of Direct Action Vertical by law enforcement agencies that have had to respond to barricaded gunmen, kidnapping suspects, and suicidal subjects that have entered recreational cave systems or mines.
Depending on your venue, training in tactical rope operations may also be required.